Warmly welcome AOC leader arrive to Share Technology Co.,Ltd guidance
2017-08-15
Source From: 泛联
Author: 泛联
Warmly welcome AOC (All in one PC) leader arrive to Shenzhen Share Technology Co.,Ltd guidance
In August 16th, AOC (All in one pc) general manager Zheng, and Ren with some people, braved the heat to visit our company, visited our office building, production workshop.
"Down - to - earth, happy & hard work" is the Shenzhen Share enterprise culture that has always adhered to. "High quality, high stability and lower cost" is the constant pursuit of Shenzhen Share . In 2015, Shenzhen Share Technology Co.,Ltd cloud terminal annual sales of more than 500 thousand units. Have ARM cloud terminals and low-power X86 thin client two major series. In order to segment the industry demand, we have customized solutions for education cloud, hotel cloud, government cloud, enterprise cloud, medical cloud, home cloud, FL series products have been in the leading position in the industry, And applied for a number of patents.
President Du pointed out: "the current computer industry is" high, wide, deep "three dimensions of development , Pervasive Computing is becoming a reality. At Shenzhen Share Technology Co.,Ltd, I saw poetry and far away. On the wall of the Shenzhen Share conference room, we can see such a line of words: "with dreams, our hearts will fly, with flying, our dreams will not be far away. Shenzhen Share takes off from "sharing device", In the market competition, constantly looking for blue ocean, In the field of segmentation to achieve their own dreams, achievements of private enterprises to build a new chapter in the real economy.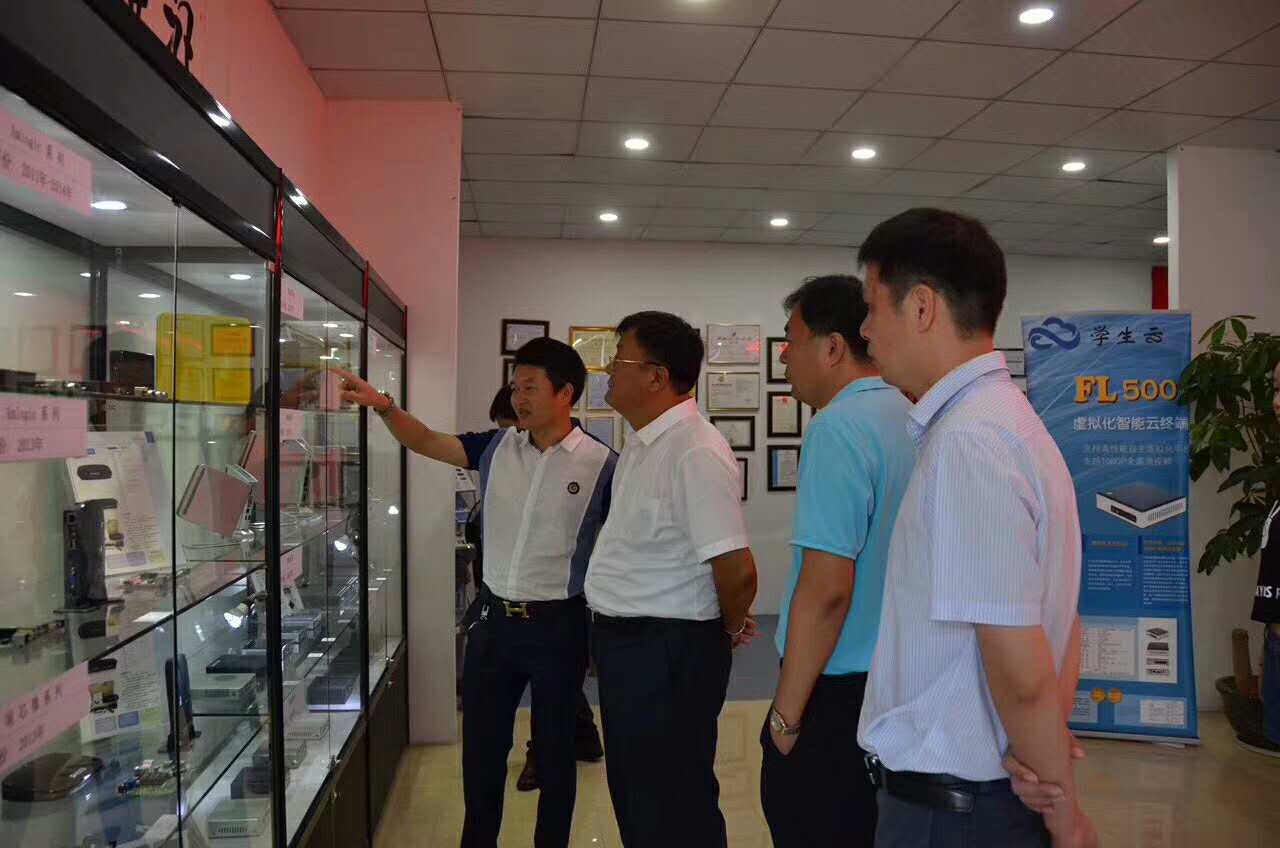 Shenzhen Share Technology Co.,Ltd adhere to the "innovation driven", to achieve a stable growth of quality, and desktop cloud terminal products market share among the nation's t forefront. In March 9th, Mr. CEO went to the association to find an organization to apply to join the Shenzhen computer industry association, which is a 5A class society.
To this end, in the afternoon of March 15th, the association organized a special investigation. Executive president of the association, Du Heping, Association Expert Committee, group NC team leader Mr. Lin Jun and so on six people go together.
Shenzhen Share Technology Co.,Ltd founded in 2006, more than 10 years, adhering to the "quality, innovation, timeliness, service" business philosophy, focusing on Virtualization desktop cloud terminal equipment research and development and production. The company has set up R & D center in Shenzhen and Songshan Lake, Dongguan, and has its own R & D, production and sales team. It has rapidly developed into a global sales program provider and terminal equipment manufacturer.
Experts believe that Shenzhen Share through unremitting efforts to promote industrial progress, the direction of the focus, quasi, not only for the computer industry to bring new growth points, but also for industry applications significantly reduce costs. At present, Shenzhen Share associated technology has launched a comprehensive strategic cooperation with many companies at home and abroad: a full range of desktop cloud integration platform including a platform of software, value-added software, cloud terminals, value-added services.The results are worthy of our full affirmation. We welcome Shenzhen Share Technpology Co.,Ltd joining in us, and join hands in creating a new generation of information technology ecosphere, "Hold together to keep warm and joint development"!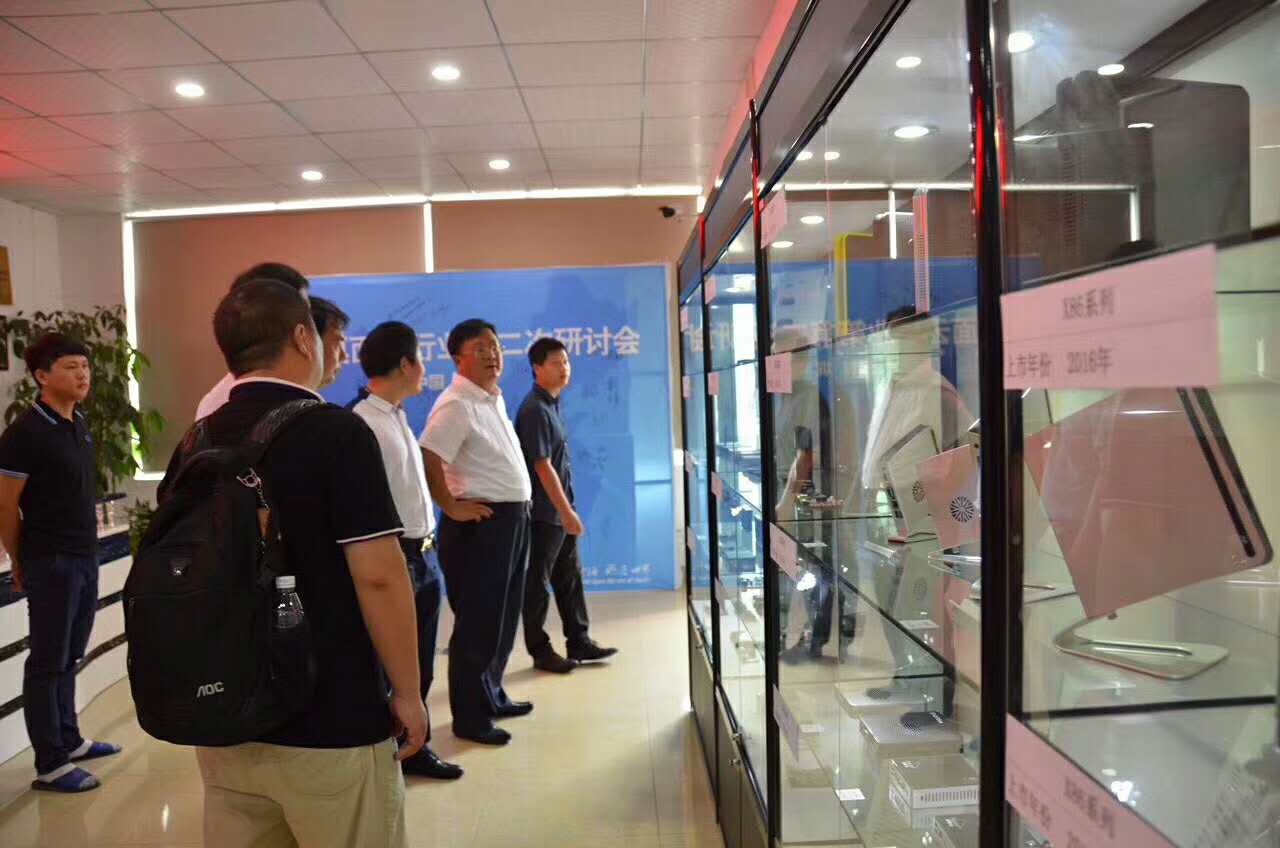 Deputy Secretary General Zhu Qing awarding credentials to President Wang Gengsheng.
Zhu Qing, deputy secretary general pointed out that after Shenzhen share joining us, the Secretariat will do practical things for members and enterprises, and share the quality resources of the association.
Everyone posed for pictures together
To participate in the investigation are: Lin Jun,the association of experts & deputy general manager of GWT; Fu Di, Product manager of GWT; Zhu Qing, deputy secretary-general of the Association; Ding Yuebin, Assistant Secretary General; Li Lei, deputy manager of Consulting Department etc.,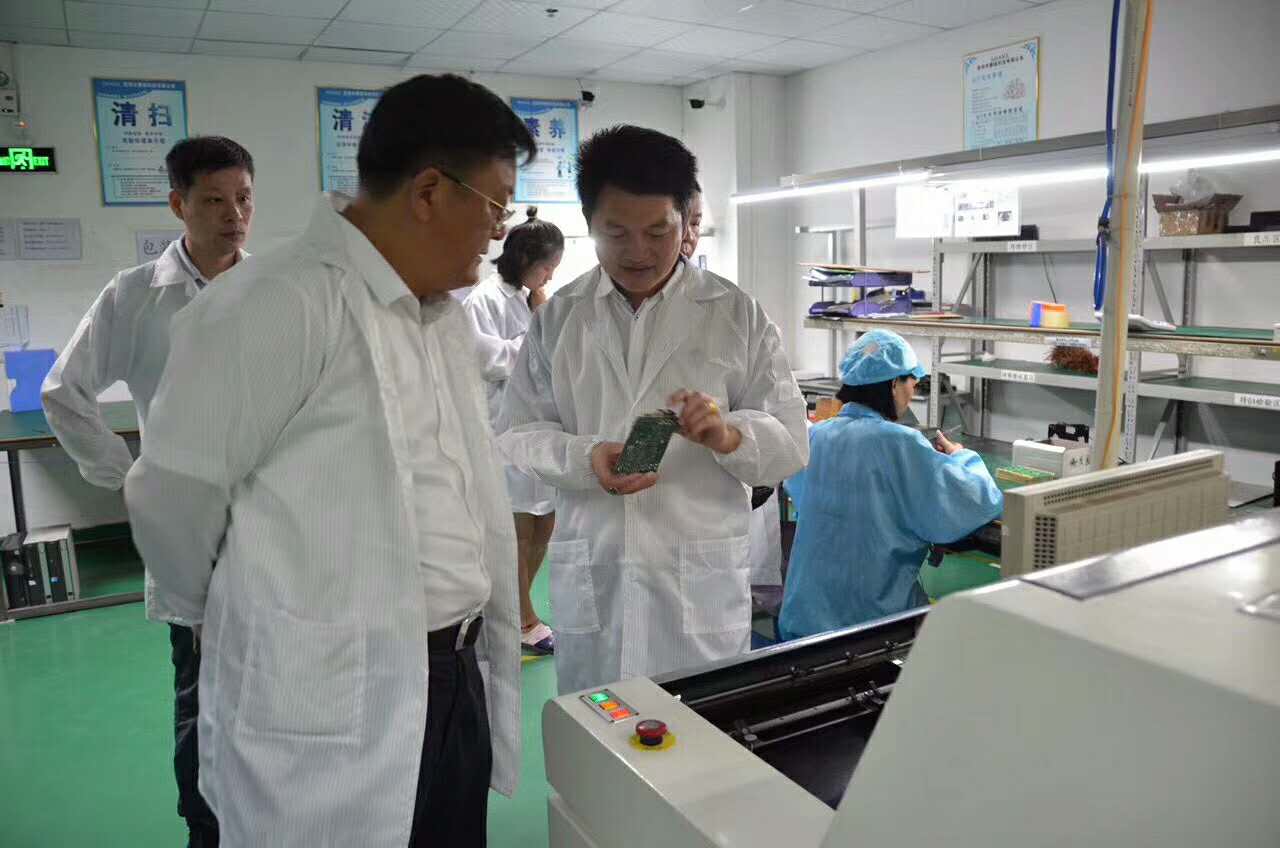 The inspection team first visited the international sales department and the domestic sales department of the marketing department. Then visited the assembly line, SMT Workshop, Aging room,Test line and other key procedure. And heard the presentation by CEO Wang Gengsheng and general manager Wang Caisheng.
2017-08-15 Source From: Shenzhen Share Author: Shenzhen Share