E-Teaching
Digital teaching platform
"Cloud classroom"
Fanlian cloud desktop cloud system belongs to the new generation of desktop management.It USES desktop virtualization technology to consolidate the desktop control and management rights of each end user into the data center and implement centralized control.It solves the contradiction between user flexibility and unified security management.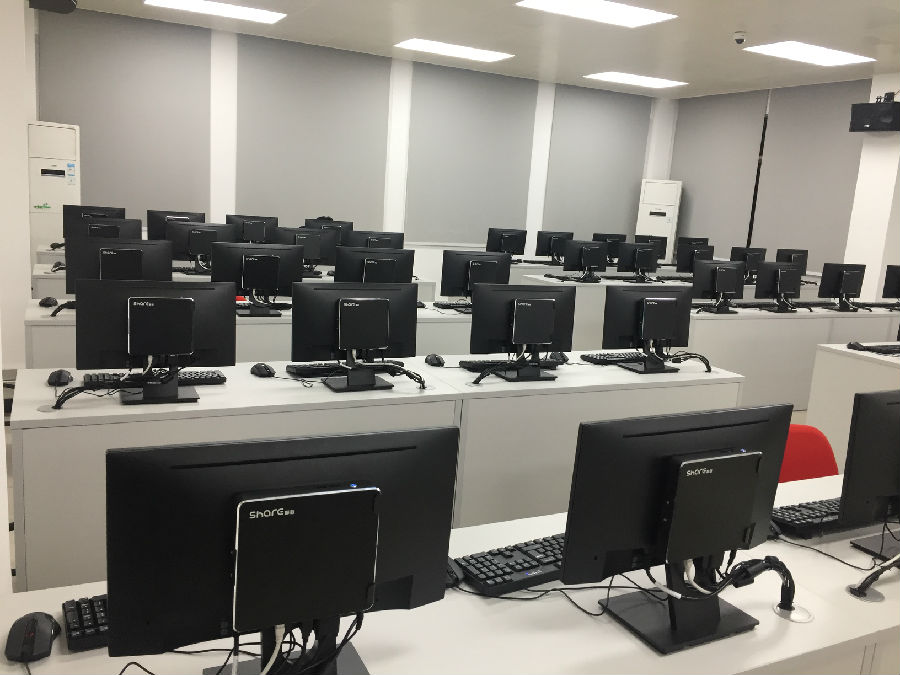 Project background
China vocational education and its informatization service scope:
- academic and vocational education
Including secondary vocational schools, secondary vocational schools and higher vocational and technical colleges;
- vocational and technical training
Including vocational and technical training institutions, adult cultural and technical schools, industrial enterprise staff training centers;
- student learning scenario
> multimedia classroom: each class of the school provides students with daily learning of culture;
> computer classroom: electronic teaching and paperless examination for students;
> practical training classroom: provide professional course training and practical assessment for students of various majors;
- teacher office scene
Teachers' office provides electronic teaching and office services for teachers' daily work and lesson preparation.
The technical architecture
1. Desktop cloud management center:
The desktop cloud management center is the management core of the pan-connected cloud system, which can manage all roles in the system, manage AD users, manage user desktops, manage cloud terminals, manage system security policies, etc.
2. Virtual desktop host:
A virtual desktop host is a host of a user's virtual desktop that is used to centralize and manage user virtual machines and virtual desktops in the enterprise.
3. User data center (optional deployment) :
The user data center redirects the user's desktop data and user desktop configuration to the user data center server to ensure the integrity and security of user data.
4. Virtual application server (optional deployment) :
The application server is the host server of the virtual application. The administrator can install the application on the application server and then publish the application on the system through the publishing tool.
5. Pan-linked cloud desktop cloud client:
Panlian cloud desktop cloud client, is the user login virtual desktop and virtual applications of the terminal software.